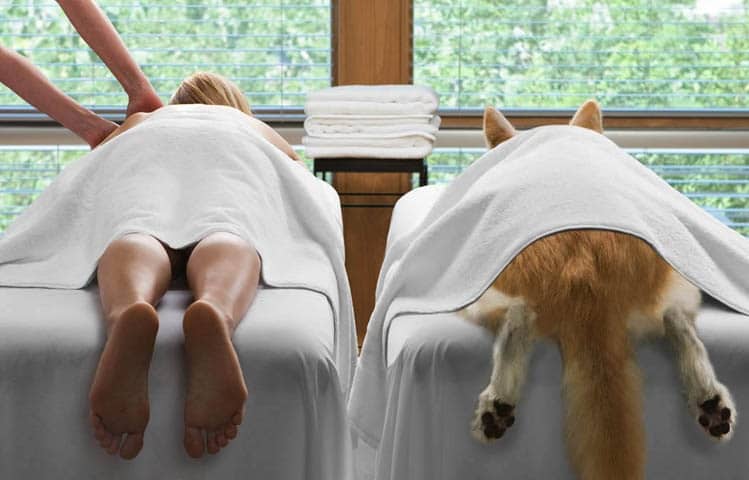 We Are Currently Available
Saturday's - 9 am - 5 pm For Human Clients
&
Sunday's - 10 am - 2 pm For Pet Clients
By Appointment Only
Thank You!
Terry's Therapeutic Massage Treatments are suitable for all ages, men, women, infants, children, and pets.
Studies have shown there are many health benefits to receiving consistent therapeutic massage as well as faster recovery times from regular sessions.
Despite it's benefits, massage isn't meant as a replacement for regular medical care. Let your doctor know you're trying massage and be sure to follow any standard treatment plans you have.
Our mission is to provide you with professional massage therapy and pain management that goes beyond the initial massage and to offer our clients & pets the best quality care. Prior to any treatment an individual health assessment will be made. We will work with you, your current physician, chiropractor, certified medical adviser and veterinarian to help you and your pets on a successful path to healing, and to ensure that you and your pets are getting the exact treatment that you need.
Relieve your aches and pains while receiving one of our highly rated therapeutic massages in a relaxing spa setting. Let us help you unwind while enjoying soothing aromas and natural pain relieving massage mediums, and other organic plant therapy products that can be used if you choose, to compliment your hair and skin type as well as pain management. You will also enjoy tranquil music, a waterfall, & gorgeous decor!
We also carry naturally gorgeous gifts inspired by nature, self massage tools, that are great for travel, office, home spa, yoga or fitness, candles, natural pain relieving massage mediums, aromatherapy, essential oils, home fragrance oils, and so much more! We also have healing plant oils, salves, and flower essences just for pets. The Result ~ holistic, synergistic plant products that foster healing, pain relief and subtle re-balancing of the whole person/pet.
Because our daily lives are typically filled with things to do, people to see, and jobs and family that need attending to, Terry's Therapeutic Massage is committed to bringing the people, pets and our Nome visitors that much needed chance to step back from the chaos in life and be able to truly unwind and relax.
Please take the necessary time to renew, rejoice and rejuvenate. We look forward to helping you improve the overall quality of you and your pets life, and being a part of your wellness team.
Thank you!
Terry Lawvor Miller, LMT, HHP, MMP